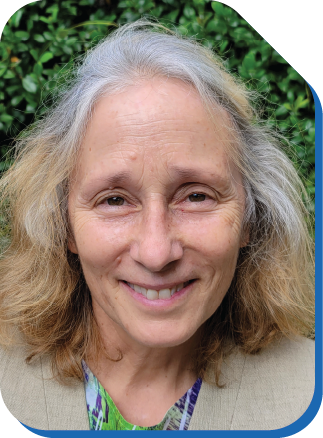 Dori founded Wolfe Energy to share her passion for energy conservation, energy efficiency, and renewable energy. She has been actively involved in Solarize Houston, now through Solar United Neighbors and Houston Renewable Energy Group. The Sunnyside Energy team she compiled was awarded the opportunity to develop a utility-scale solar farm on a former Houston landfill, complete with community-owned solar.
Since 2012, she has been working to bring community solar projects to fruition, including a 7 Megawatt array in Strafford, Vermont which came online in 2017, and three other community-owned solar arrays since then. In 1998 she co-founded groSolar, which grew to be a national renewable energy company. She has dedicated substantial volunteer time to educating students and communities in sustainable practices including developing an elementary school energy curriculum, composing children's songs about energy, and lecturing on renewable energy.
Dori has a BSME degree from Cornell University.