Dialogue With Diplomats: World Refugee Day
Check-In 6pm, Program 6:30-7:30, Reception 7:30-8:00
Tuesday, June 21, 2022
Houston Community College, West Loop Campus 5601 West Loop S. Houston, TX 77081
In commemoration of World Refugee Day, the United Nations Association-USA Houston Chapter Invites you to attend a panel discussion with Houston Consular Corps diplomats representing nations who have welcomed large refugee populations: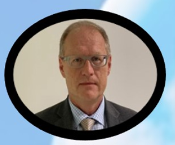 Hon. Robert Rusiecki, Consul General, Republic of Poland
Robert Rusiecki has been the Consul General of the Republic of Poland in Houston since October 1, 2018.
Prior to the posting in Houston, he served as the Consul General of the Republic of Poland / Head of Embassy's Consular Section in London and Deputy / acting Consul General of the Republic of Poland in Chicago.
He graduated from the University of Warsaw, Faculty of Modern Languages. Most of his earlier professional career he worked for Warsaw based financial institutions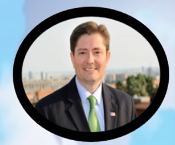 Hon. Marty McVey, Honorary Consul General, People's Republic of Bangladesh
Hon. Marty McVeyis an accomplished businessman and public servant with over 20 years of International Development and New Business Development. By profession, Mr. McVey is founder, shareholder and board member of 14 successful Private Equity and award-winning businesses in the Real Estate, Energy Services, Financial Services, Agriculture, Manufacturing and Healthcare sectors. Mr. McVey provides strategic advisory services within these industries. Mr. McVey has guest lectured at many colleges and universities including Texas A&M University, University of Missouri, University of Louisiana, University of St. Thomas, University of North Carolina, University of Montana, and University of Houston. He earned a Bachelor and Master of Business Administration with concentration in Management from American University. He received a Global Master of Business Administration from Georgetown University as well as a Máster Universitario en Administración Empresas from Esade University in Madrid, Spain. Additionally, Mr. McVey completed Harvard Business School's 'Developing Future Leaders' Program and Rice University Executive Diplomacy program.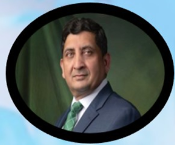 Hon. Abrar Hashmi, Consul General, Islamic Republic of Pakistan
Hon. Abrar H. Hashmi, Beyond the traditional work of a diplomat, a specialization is vital. A contemporary issue of special importance in our region is how to go around the politics of managing the shared basin Waters and optimizing mutual benefits from this natural endowment. Water is too important to trigger conflicts. In fact, literature of over two thousand years shows, that it brought more cooperation rather than conflicts. Dwindling and under stress water resources in South Asia must see the current contestation transformed into collaboration for the benefit of the People. Clean and assured water supply, food and energy security, and, above all, a better living standards is the rightful destiny of the people of South Asia. In efforts to achieve that aim, he is currently working on the project with NPSIA, Carleton University in Ottawa. He is also developing a 'cutting edge diplomatic tool-kit'. Such a tool-kit could be put to use as a template to deal with situations where fresh water sharing becomes an issue between the jurisdictions.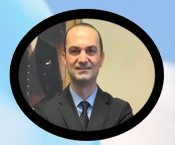 Hon. Serhad Varli, Consul General, Republic of Türkiye
Hon. Serhad Varli,joined the Turkish Foreign Service in 2000 and assumed his duties as Consul General of the Republic of Türkiye in Houston on January 1, 2022. His previous posts include: Department of Research, Turkish Ministry of Foreign Affairs (2000-2001)Military Service (2001-2002), Department of Information, Turkish Ministry of Foreign Affairs (2002-2003), Turkish Embassy in Beijing, People's Republic of China (2003-2006), Turkish Embassy in Canberra, Australia (2006-2008), Department of Energy Affairs, Turkish Ministry of Foreign Affairs (2008-2010), Secretariat of the Conference on Interaction and Confidence Building Measures in Asia, Almaty, Kazakhstan (2010-2012) , Turkish Embassy in The Hague, the Netherlands (2012-2015), Global Counterterrorism Forum Administrative Unit, The Hague, the Netherlands (2015-2017), Head of Department, Security Affairs & Intelligence, Turkish Ministry of Foreign Affairs (2017-2019), Deputy Permanent Representative, Permanent Mission of Türkiye to the United Nations, New York,the US (October 2019-January 2022) He holds an undergraduate degree in International Relations from Gazi University of Ankara. Serhad Varli was born in Edirne/Türkiye in 1977 and is married with two children.
Moderator: Daniel Stoecker, President UNA Houston
 REFUGEE POPULATION HOSTED
Ukrainians
Syrians
Rohingya & Other Burmese
Afghans
Event Partners Include City of Houston Mayor's Office of Trade and International Affairs, World Refugees Day Houston Organizations, Houston Community College