UNA Houston Board of Directors 2022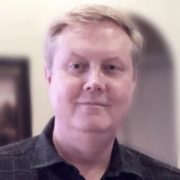 President – Daniel Stoecker is the CEO for The Alliance for Multicultural Community Services ("The Alliance"). His background includes over a dozen years of executive management experience with local, national and international NGOs serving refugees, combatting human trafficking, providing disaster recovery services, and building resilient inclusive communities. He has been appointed by 2 mayors to serve as Chair for the Mayors Advisory Council on Immigrant and Refugee Affairs. Dan is a graduate of the International Studies program at the University of St. Thomas, where he currently serves as an Advisory Board member for the Center for International Studies. He is a lifetime member of the Houston Committee on Foreign Relations. Mr. Stoecker's UNA-Houston Board service includes elected terms from 2007-2011 and since 2016. He has held various officer roles including currently serving as President.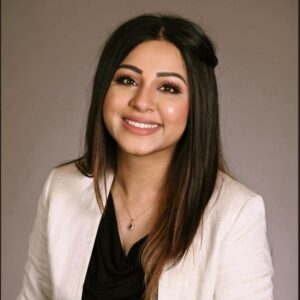 Dr. Rima Adil is a visionary leader and advocate for student success who currently serves as the Dean of Student Success at Houston Community College. Her unwavering commitment to empowering students through engagement, leadership, and mentorship opportunities has earned her recognition as a trailblazer in the field of higher education.
Dr. Adil's passion for community engagement is evident through her active involvement in various organizations and initiatives that aim to promote dialogue on civic issues and foster collaboration to improve the quality of life. She is a staunch believer in the power of diversity and has been a driving force behind several Diversity, Equity, and Inclusion (DEI) initiatives, programs, and training programs.
Dr. Adil's achievements have been widely acknowledged, including being the recipient of the Chancellor Eagle Award at HCC, Women of Excellence Award from the Federation of Houston Professional Women, Terry O'Banion Award from the National Council of Student Development, and several others. Her contributions to the field have also been recognized with awards such as the Virtual Innovation Award, NASPA, League of Innovation Award, and the Patrice Johnson Award.
In addition to her professional accomplishments, Dr. Adil serves on the board of several organizations, including the World Chamber of Commerce, National Council of Student Development (NCSD), and the Greater Women's Houston Chamber of Commerce. She is a recent graduate of Leadership Houston, Class XL, where she served as a project leader for the class and remains actively involved in alumni engagement activities.
Through her dynamic leadership and unwavering commitment to student success and community engagement, Dr. Adil continues to inspire and empower individuals to achieve their full potential.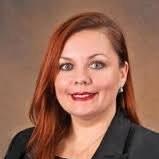 Vice President – Dr. Noël Bezette-Flores holds a Ph.D. in Education Psychology and Differences, serves as Associate Dean of Student Success and Engagement at Houston Community college, and is CEO of Innovate at Work, a consulting firm for community based development, strategical reorganization, curriculum development, assessment and leadership development. For over 15 years she has actively promoted civic engagement, including as Executive Director for the Center for Public Service and Family Strengths at UHD's College of Public Service, and Co-Founder of "Be the Peace, Be the Hope" program and initiative. Dr. Bezette-Flores currently serves as Board President for Houston Galveston Institute and Houston Media Source. Dr. Bezette-Flores currently serves as UNA Houston VP.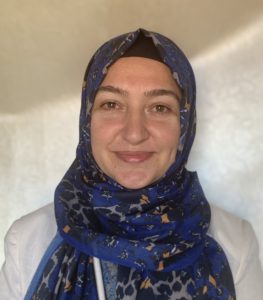 Vice President Communications- Seher Alpaslan – Ms. Alpaslan is currently the Director of the Raindrop Women's Association which is focusing on women's issues, youth education and refugee settlement. The organization has been assisting women and young people in Houston for 22 years. Seher's work involves developing empowering projects for women and youth, mentoring, English classes as well as fundraising responsibilities. She was previously Director of the Raindrop Women's Association in Oklahoma City from 2014-18 and Director of RAWA in El Paso from 2009-2012. She has served as the Client Intake Specialist at Infant Crisis Services and organized cultural programs with Sister Cities of Oklahoma. She studied Business Management but followed her childhood dream by working with nonprofit organizations. 

Robert Moll – Mr. Moll previously served as a Member of the UNA-Houston Board for 15 years, including multiple terms as first Vice President and President. Robert has a B.A. from Rice University and a J.D. from the University of Houston Law Center. He practices international law with clients that have included the UN/FAO World Food Program. Robert spent two years as a high school delegate to HAMUN followed by four years on the HAMUN Secretariat while in university and has been a member of the HAMUN Board of Governors since HAMUN XXI.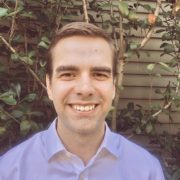 John Sigren graduated from Southwestern University, where he majored in history and minored in Spanish.  He currently serves on the Global Classrooms and Member Engagement committees for UNA-Houston.  In addition to UNA Houston, John is also a Group Leader for the Houston chapter of Citizens' Climate Lobby, which advocates for carbon dividend legislation to address global climate change.  John has been a teacher in Houston ISD for 12 years, and currently works at North Houston Early College High School, where he teaches Model UN.  John has won campus Teacher of the Year twice and led the largest Model UN program in the city at Sharpstown International School for 11 years.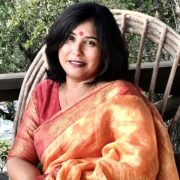 Sailaja Bandyopadhyay – is an award-winning Director/Producer based in Houston, Texas. Her first short film 'Inheritance' has travelled extensively to festivals around the world, winning awards for Best Short Film, Best Female Director, Best First Time Director and also has been selected as a Finalist at festivals including the Cannes World Film Festival, Barcelona International Film Festival, Prague International Monthly Festival, Independent Shorts Awards, Varese International Film Festival, and Milan Gold Awards.
Sailaja excels at using data and numbers to tell detailed, engaging stories. After managing strategic & financial operations at large oil & gas and real estate projects, Sailaja pivoted professionally to pursue her passion for media and filmmaking. She co-founded Times & Images LLC, a production house. At Times & Images, she has taken the roles of the director and the line producer to manage all aspects of the production of short films, commercials, and music videos, extensively covering relevant social issues affecting the global landscape.
Sailaja is a strong proponent for increasing diversity in storytelling and she supports various organizations that focus on women producers and directors, planting the seeds for a diverse and inclusive filmmaking landscape. She has been selected to serve as a member of Alliance of Women Directors (AWD), Women in Film (WIF), Women of Color Unite (WOCU), Women Make Movies (WMM), Women's Weekend Film Challenge (WWFC), The Gotham Film & Media Institute and International Society of Female Professionals (ISFP).
In addition, Sailaja has more than two decades of experience in community service and has fundraised for many foundations benefiting women and helping micro-budget businesses in India.
Sailaja has studied Leadership & Management at Rice University, Marketing & Financial Management at University of Louisville. She is currently enrolled in two programs at NYU Tish, as well as at UCLA Anderson School of Management.
A storyteller at heart, Sailaja enjoys tales of courage, strength, and honest human relationships.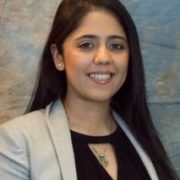 Sahabia Ahmed is a Strategic Portfolio Planning Specialist with Entergy. She was born in Tanzania and has lived in US for almost 9 years. Ms. Ahmed holds a bachelor's degree in Economics, International Business and Mathematics with Statistics. She is a passionate film maker, writer and a change maker.
While studying at Sam Houston State University (SHSU), Ms. Ahmed was selected as the first Texas State University System Regents' Scholar. She was an active member in SHSU served as President of the International Student Organization, Nepalese Student Association and lead various other projects.
She is passionate about change and believes to inspire it must start with oneself.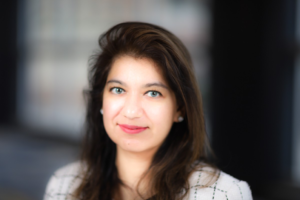 Shirin Malik is the United Nations Association-USA member at large; UNA-NCA, advocacy member, Senior Fellow, and Next Generation Leader at  International Sustainable Development Resource Centre, Geneva.She has served on various team leadership positions within the Ismaili Community in her professional capacity. In Avdiamonds, an International company, she held a position as an entrepreneurial Marketing Director and strategic guide for more than 20 plus years. She holds a Bachelor's in Biology from HBU and a Master's in management from Texas A & M-Commerce. She received her Presidential Membership in the National Society of Leadership and Success, is an alumna at Gemological Institute of America, PRSA, American Ismaili Chamber of Commerce, Fort Bend Leadership alumna, and Fort Bend Chamber Commerce, to name a few. Shirin is deeply committed to AKDN's causes of humanitarian assistance, professional and economic development, and programs that engage in continued education. Launch & fundraise for non-profit organizations, creating strategic ties with local nationally recognized academic institutions such as TSTC, University of Houston, HCC, and Workforce Solutions. She has featured keynote speakers from RAND, Intelligence Agencies, ABC13, and Wilson Amplifiers.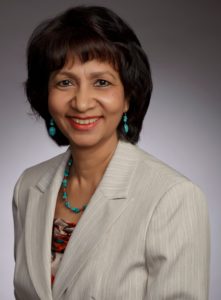 Radhika Ayyar –MBA, SPHR, SHRM-SCP Radhika Ayyar is the President of Meridian Management Consulting, LLC, a company providing customized solutions to drive exponential impact by aligning key areas of strategic management and human resources for ongoing agility, resilience and efficiency. She is an accomplished executive leader in Human Resources with over a couple of decades of experience leading the University of Texas Employee Assistance Program and Prairie View A&M University. Her demonstrated success to drive and manage change, optimize business operations/services, creatively manage cross functional/ multi-disciplinary work teams, launch continuous improvement operational initiatives and systems to achieve organizationally aligned results has been recognized both internally and among her peers in the nation.
She holds an MBA from the University of Houston and a BS degree in Chemistry from Osmania University in India. She is certified in mediation and is a Senior Professional in Human Resources and SHRM Senior Certified Professional. She lived in other countries, speaks several languages, and has experience working in global and local multicultural teams in community organizations.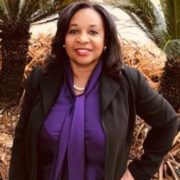 Carme Williams  is the President and CEO of WilliamsCL Consulting, LLC. focused on fundraising in the areas of organization, structure, strategic planning and strategy. Carme is also a Senior Consultant with Washburn & McGoldrick, LLC. focused on campaign assessments, feasibility studies and planning, as well as, advancement training, relationship building, alumni engagement, and board/staff training. Carme has been a leader in the corporate and nonprofit community for almost three decades. Carme has secured more than $190 million during her career.
Carme has been in higher education advancement work at Rice University, Houston Community College Foundation and Prairie View A&M University. Carme was at Rice University as a Regional Major Gifts Director of Development and School of Humanities Director of Development during the $1 billion Capital Campaign. Carme managed three Advisory Boards and helped create collateral material for the School of Humanities funding priorities.
In 2018, Carme became the Vice President of Development for Prairie View A&M University. She created a university fundraising plan, reorganization, and stewardship plan, which all yielded annual 30% to 48% increases in philanthropic support. Carme secured a $2M planned gift and played a role in a $50 Million unrestricted gift.
Carme received a bachelor's degree in business management from North Carolina State University in Raleigh, NC; Certified Fundraising Executive Certificate in 2009. Carme currently serves on the North Carolina State Steering Committee for Wolfpack Women in Philanthropy chairing the Philanthropy Committee. Carme is a board member of the Greater Houston Black Chamber of Commerce, Houston Public Library Foundation, and African American Development Officers.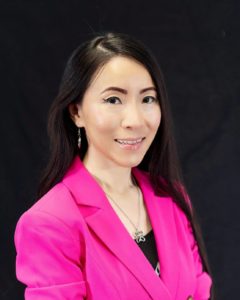 Eileen Dong is a subject matter expert on gender-based violence, cultural competency, and linguistically responsive care. She is the Executive Director of Hope Pyx Global, a non-profit organization dedicated to victims of human trafficking, sexual assault, and domestic violence. Dong endured polyvictimization while her family was 8,000 miles away in China. Because of the honorand- shame stigma, it took a lot of courage to break the silence. As a lived-experience consultant, Eileen has become the bridge among culturally specific communities, victim service providers, and law enforcement. Her long-term yision is to build shelters for victims as well as to change the culture through demand destruction for a world free from violence, exploitation, or slavery. She is a linguist and consultant for HSI, ICE, DOJ, US Attorney's Office, USCIS, and the Texas Human Trafficking Survivor Leader Council.
Dong is a lived-experience consultant, TEDx speaker and author on gender-based violence, its intersections, gender equality, as well as culturally and linguistically responsive care. She is the Executive Director of Hope Pyx Global, a non-profit organization dedicated to victims of human trafficking, sexual assault, and domestic violence. Eileen is also a linguist & expert witness for HSI, ICE, DOJ, US Attorney's Office, USCIS. Dong endured
polyvictimization while her family was 8,000 miles away in China. Because of the honor-and-shame stigma, it took a lot of courage to break the silence.
Eileen has become a bridge among culturally specific communities, victim service providers, and law enforcement. Being on the Texas Human Trafficking Survivor Leader Council, her long-term vision is to build shelters and to change the culture for a world free from violence, exploitation, and slavery.
Ms. Dong's merits have been recognized by various government officials, such as the Presidential Lifetime Achievement Award, the United States Congress Special Congressional Recognition, Texas Governor Greg Abbott, Harris County Judge Lina Hidalgo, and the Atlanta City Council.
Sylvester Turner, Mayor of Houston, proclaimed January 19th as Eileen Dong Day.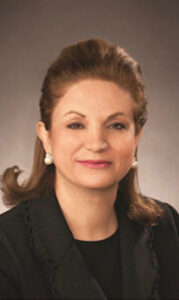 Dr. Parvin Bagherpour is the Chief Academic and Student Affairs Officer for Graduate Medical Education Development and former Associate Vice Chancellor for Houston Community College. She is a former UNA-Houston Director and Officer, having served UNA as a Vice-President. She is a well-known educator and community partner and has has over 35 years of experience in education including teaching, counseling and administration. Furthermore, Dr. Bagherpour is a visionary with a keen understanding of multiculturalism and diversity; as a result, she has exemplified innovative problem solving, using her strong leadership skills to established different initiatives for multiple organizations. She is a true believer in the power of education and emphasizes the importance of education in providing the skills and knowledge students should acquire for a successful performance in life. Being a strong part of the educational community, she shares her experiences by speaking locally, nationally, and internationally on subjects of education. Her motivation comes from a strong passion for education and the belief that community involvement, locally and internationally, helps to promote globalization and diversity. Her hard work and dedication to the community has resulted in awards by many different organizations.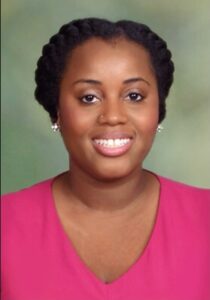 Candice McGlen pioneers the space where social impact meets Human Resources and Talent Development. Throughout her career, she has demonstrated a clear passion and focus for using HR for good. She is the founder of Gifted Works, a consulting organization that works with mid-sized businesses around the United States to develop people-centered, purpose-driven organizations. Candice believes that each business and industry can play a role in enacting meaningful change to better our world. In 2020, her organization, Gifted Works, set a goal to help 230 organizations align with impacting the 17 UN Sustainable Development goals by 2030. Candice McGlen fearlessly questions the status quo in order to develop and implement high-impact HR and talent management solutions. Her mission is to disrupt any oppressive systems, beliefs, policies, procedures, practices, or cultural norms that prohibit people from realizing their highest potential. Her probing approach is based on the early days of her career when she worked with a non-governmental organization that was adept at overcoming obstacles by sidestepping conventional norms in favor of fresh, action oriented thinking. Candice is passionate about Since then; she's applied her experience to the various facets of HR.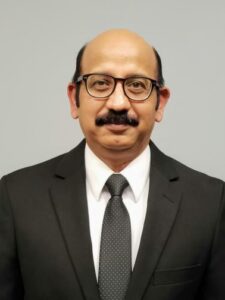 Matloob Khan is a volunteer and community activist working and providing community service for the past 30 years. He graduated from the University of Karachi in 1980 and successfully ran an IT business for 25 years. He works with grassroots organizations at the local, state, and national level. He has successfully coordinated and organized various different projects including distribution of school supplies and food drives. He believes helping out with the smallest taks can make a real difference to the lives of many people. He believes in equal opportunity for all, religious harmony, democracy, and promoting justice.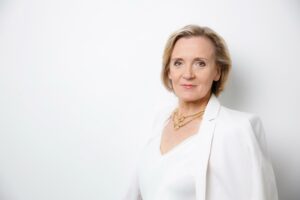 Sandija Bayot is the Chief Development Officer at the World Affairs Council of Greater Houston. Before she served as Director of Communications for Houston's Consular Corps – t h i r d largest Consular Corps in the United States, with over 90 nations present. Before moving to Texas, Sandija worked at the Embassy of Latvia Washington, DC as the Assistant to the Trade Counselor. She maintains an ongoing relationship with the Latvian Embassy as well as many other international organizations in Washington, D.C. For her continued engagement with the Latvian diaspora, she has been recognized by the Ministry of the Foreign Affairs of Latvia, the Prime Minister's office, Embassy of Latvia and others. She has also completed both the FBI and DEA Citizens Academy programs. Sandija was recently recognized as the Honoree of the Women Who Mean Business Award by Houston Business Journal. University of Houston Law Center honored Sandija as the 2019 Beacon of Light – Standing for Unity, Peace, Respect, Justice and Hope. Sandija is also a member of the National Language Service Corps, Department of Defense.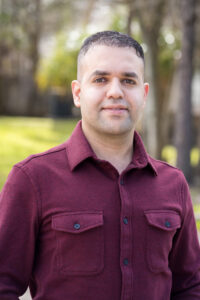 Mohammed Almani is an entrepreneur, web developer, and an immigrant passionate to create higher education opportunities. He is a long-time volunteer for UNA-Houston who has provided invaluable assistance and expertise regarding the UNA-Houston website.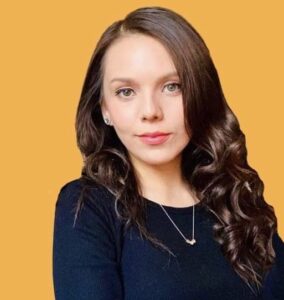 Maria  Franco Cortes, is the Asset Building Community Outreach Coordinator at The Alliance, with more than eight years of experience in the financial service, non-profit, marketing, local government, and administrative fields. Since 2014, Maria has comprehended that literacy is critical to economic development and individual and community well-being. She got awarded the National Engaged Leader Award (NELA) in 2017 and the MassMutual Texas Gulf Coast: Certificate of Stellar Performance in 2019. Today, she continues to educate the community as a co-founder of a digital literature project. In addition, Maria Franco has served as council member- secretary general of marketing to plan and promote important events such as the Intergenerational Model United Nations 2022. One of her most significant accomplishments was being accepted to the Doctor of Business Administration: Strategic Media and Digital Content program at Liberty University. She also attended Complete Communities University, a program for emerging leaders committed to positively impacting the community. She joined the program planning to understand civic engagement, volunteerism, and voter education, how the city and county governments manage neighborhoods, effectively navigate City services and local resources, and apply this knowledge at her current position and future endorsements.