UNA Houston Board of Directors 2020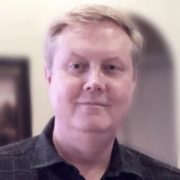 President – Daniel Stoecker is the CEO for The Alliance for Multicultural Community Services ("The Alliance"). His background includes over a dozen years of executive management experience with local, national and international NGOs serving refugees, combatting human trafficking, providing disaster recovery services, and building resilient inclusive communities. He has been appointed by 2 mayors to serve as Chair for the Mayors Advisory Council on Immigrant and Refugee Affairs. Dan is a graduate of the International Studies program at the University of St. Thomas, where he currently serves as an Advisory Board member for the Center for International Studies. He is a lifetime member of the Houston Committee on Foreign Relations. Mr. Stoecker's UNA-Houston Board service includes elected terms from 2007-2011 and since 2016. He has held various officer roles including currently serving as President.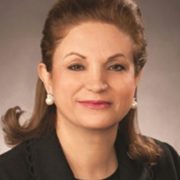 Dr. Parvin Bagherpour, first Vice President is the Chief Academic and Student Affairs Officer for GEMED, Graduate Medical Education Development and former associate vice chancellor for HCC with over 30 years' experience in education and serving non-profit organizations. Parvin is a visionary leader with a keen understanding of multiculturalism and diversity; as a result, she has exemplified innovative problem solving, using her strong leadership skills to established different initiative for multiple organization. She is a true believer in the power of education and emphasizes the importance of education in providing the skills and knowledge community should acquire for a successful performance in life.
As a community leader she has strived to exemplify the highest level of professionalism, compassion, and community service involvement focusing her efforts specifically on the rise of education in the community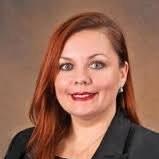 Second Vice President – Dr. Noël Bezette-Flores holds a Ph.D. in Education Psychology and Differences, serves as Associate Dean of Student Success and Engagement at Houston Community college, and is CEO of Innovate at Work, a consulting firm for community based development, strategical reorganization, curriculum development, assessment and leadership development. For over 15 years she has actively promoted civic engagement, including as Executive Director for the Center for Public Service and Family Strengths at UHD's College of Public Service, and Co-Founder of "Be the Peace, Be the Hope" program and initiative. Dr. Bezette-Flores currently serves as Board President for Houston Galveston Institute and Houston Media Source. Dr. Bezette-Flores currently serves as UNA Houston VP.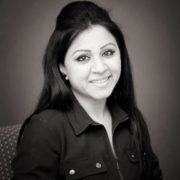 Secretary – Dr. Rima Adil, is Dean of Student Success and Academic Development at Houston Community College, Northwest (HCC). Rima stays involved in numerous professional organizations including, Association of Women in Academia (AWA), Federation of Houston Professional Women (FHPW), National Council of Student Development (NCSD), and West Houston P-16 Council. She has received several awards including Chancellor Eagle Award-HCC, Women of Excellence Award-FHPW, and Terry O'Banion Award-NCSD. Dr. Adil joined the UNA Houston Board in 2019 and currently serves as Communications Committee Chair.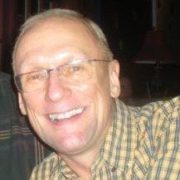 Treasurer – Rex Gillit currently serves as Senior IT Business Analyst at the University of Houston. For17 years he has been the owner and Data Services Director for GO! Systems LLC, a database, web development, custom programming and application support business. Rex has served as a member of the Board of Directors for the Peruvian Educational Project, Inc. and International Voices Houston. He holds a BA in Spanish (magna cum laude) from Abilene Christian University and Master of International Business from the University of St. Thomas. Mr. Gillit has served in many leadership roles as a UNA Houston Board Member. Mr. Gillit currently serves as UNA Houston Treasurer.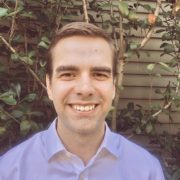 John Sigren graduated from Southwestern University, where he majored in history and minored in Spanish.  He currently serves on the Global Classrooms and Member Engagement committees for UNA-Houston.  In addition to UNA Houston, John is also a Group Leader for the Houston chapter of Citizens' Climate Lobby, which advocates for carbon dividend legislation to address global climate change.  John has been a teacher in Houston ISD for 12 years, and currently works at North Houston Early College High School, where he teaches Model UN.  John has won campus Teacher of the Year twice and led the largest Model UN program in the city at Sharpstown International School for 11 years.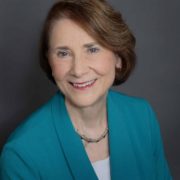 Pam Perraud is a graduate and former Trustee of Connecticut College and has a Master's degree from Occidental College in Los Angles as well as a Master's from the Carlson School of Business at the University of Minnesota.
She is currently the Policy Chair and a founding member of the US Women's Caucus at the  UN. She has served as an official NGO Representative for FAWCO at the UN in NY and in Geneva since 1998. She is a member of the Committee on the Status of Women(CSW) in NY. She is also Advocacy and UN Chair for the Zonta Club of Houston as well as UN Chair for Zonta US District #10. She is the past President of Global Transitions, a cross cultural training firm in NYC. Her global interests are in women's rights and education. She received the Albert Nelson Marquis Who's Who Lifetime Achievement Award in 2020 and the Women of Excellence Award in 20219 from the Federation of Houston Professional Women.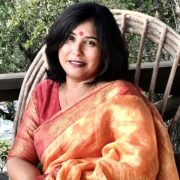 Sailaja Bandyopadhyay – A finance, strategy, and business specialist, Ms. Bandyopadhyay was a Senior Global Supply Chain Strategy Specialist at Conoco Phillips for eleven years. She holds an MBA from the University of Louisville and a BA in Economics from the University of Poona in India. She has over 20 years of experience in community service in Houston and has done fundraising for many foundations benefiting women, girls and helping micro-budget businesses.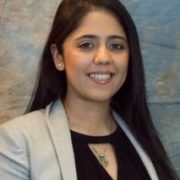 Sahabia Ahmed is a Strategic Portfolio Planning Specialist with Entergy. She was born in Tanzania and has lived in US for almost 9 years. Ms. Ahmed holds a bachelor's degree in Economics, International Business and Mathematics with Statistics. She is a passionate film maker, writer and a change maker.
While studying at Sam Houston State University (SHSU), Ms. Ahmed was selected as the first Texas State University System Regents' Scholar. She was an active member in SHSU served as President of the International Student Organization, Nepalese Student Association and lead various other projects.
She is passionate about change and believes to inspire it must start with oneself.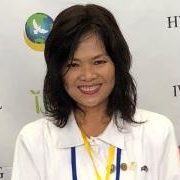 Tuy Nguyen, Vice President Cao Đài Temple, Houston Texas, 1st Vice President of Lay Ministry Cao Đài Dignitaries – Cao Đài International, Senior Computer Software Architect/Engineer @ McDermott Int. I strongly believe that to build a better world, we need to build a stronger UN; it is a critical deed we need to fulfill. Let's support UN to build the Culture of Peace, to end poverty, to save innocent lives, to empower women, to speak for those who cannot speak, and very much more.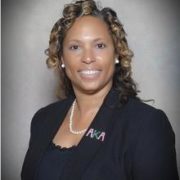 Bonita Green Gambrell is Chairman of The Ethel Hedgeman Lyle Foundation of Texas, https://www.ehlfoundationoftexas.org. Prior to becoming Chairman of the Foundation, Bonita served as President of the Omicron Tau Omega Chapter, Spring, TX, of Alpha Kappa Alpha Sorority, Incorporated® for 4 years. In 2015, she was named Member At Large for the Alzheimer's Association Houston & Southeast Texas Chapter Board of Directors and was named as one of the Houston Business Journal's People on the Move. In 2019, Bonita joined the Board of Directors for the UNA-USA Houston Chapter and was appointed to the United Nations Foundation, Partnerships & Collaborations Committee. Bonita is currently employed by Plains All American Pipeline as Manager of Scheduling Support. Formerly she was Manager of the Pipeline Accounting Department. Bonita holds a bachelors degree from the University of Houston – Main Campus and an MBA from Texas Woman's University.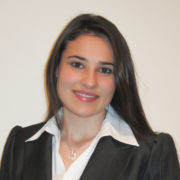 Olivera Jankovska
Olivera Jankovska is the Community Engagement Associate at UNICEF USA in Houston. She is an award-winning community activist, and a champion for children's rights. Jankovska received an A.S. in Marketing from Perrotis College, Thessaloniki, Greece, a B.S. in agricultural business from the University of Arkansas, and a master of science degree in agricultural and applied economics and a graduate certificate in international research & development from Virginia Polytechnic Institute and State University. Besides her role as one of the United Nations Association's 2020/21 Global Ambassadors and a board member of the United Nations Association Houston Chapter, Jankovska serves on the Sister Cities of Houston board as well. She is an active volunteer leader of many other international organizations, including the Rotary Club of Houston International, International Voices of Houston and the United Macedonian Diaspora. Finally, she is an active member of Returned Peace Corps Volunteers in Houston, the French American Chamber of Commerce and Dining for Women. A published economist and a service leader at her core, Jankovska not only brings ten years of international development work experience, but she also has a strong business acumen she acquired while serving the energy consulting industry and doing academic research as a nonresident fellow at Rice University's Baker Institute for Public Policy.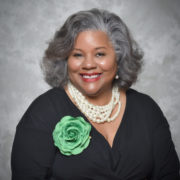 Kari Gray Smith
I have a BBA and MBA from Texas Southern University.  She is currently a Revenue Accounting Manager with Escondido Resources.  She is an active Board Member with Houston UNA USA and has severed on several committees – International Day of the Woman, and the Annual UNA Gala.  She volunteers through Alpha Kappa Alpha Sorority, on Refugee support, and support of International Women.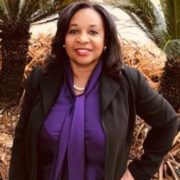 Carme Williams – PVAMU Vice President of Development
Carme Williams is the Vice President of Development at Prairie View A&M University, a member of the Texas A&M University System. She has served in this position since February 2018. She has helped to increased the university's philanthropic support by more than 50% over the past two years.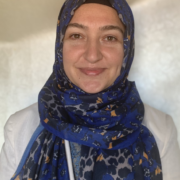 Seher Alpaslan – Ms. Alpaslan is currently the Director of the Raindrop Women's Association which is a refugee settlement organization assisting women and young people in Houston. The work involves developing empowering projects for women and youth, mentoring, English classes as well as fundraising responsibilities. She was previously Director of the Raindrop Women's Association in Oklahoma City from 2014-18 and Director of Raindrop in El Paso from 2009-2012. She has previously been a member of the Board of UNA- USA Oklahoma City.
Radhika Ayyar – A certified human resources professional, she is currently Vice President, Human Resources at Prairie View A & M University. She holds an MBA from the University of Houston and a BS degree in Chemistry from Osmania University in India. She has a background in strategic planning, workforce planning, and human resource management systems. She fluent in several languages, and has experience working in multicultural teams in various community organizations.
Wea Lee – Mr. Lee is the Chairman and founder of the International Trade Center (ITC) and Southern News Group. He also serves as the Honorary Consul of the Republic of Guinea. His media group includes the Southern Chinese Daily Electronic Journal, the Houston Chinese Yellow Pages, USA Printing as well as Chinese newspapers in Atlanta, Boston, Chicago, Dallas, and many other cities. He has been President of the International Press Club of Houston as well as Chairman of the International Management District. A native of China, he graduated from National Chengchi University with a degree in diplomacy and has a MA in Political Science from Lamar University in Beaumont.
Robert Moll – Mr. Moll previously served as a Member of the UNA-Houston Board for 15 years, including multiple terms as first Vice President and President. Robert has a B.A. from Rice University and a J.D. from the University of Houston Law Center. He practices international law with clients that have included the UN/FAO World Food Program. Robert spent two years as a high school delegate to HAMUN followed by four years on the HAMUN Secretariat while in university and has been a member of the HAMUN Board of Governors since HAMUN XXI.