The proposed UNA Houston Board of Directors membership starting January 2020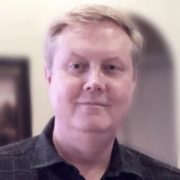 President – Daniel Stoecker is the CEO for The Alliance for Multicultural Community Services ("The Alliance"). His background includes over a dozen years of executive management experience with local, national and international NGOs serving refugees, combatting human trafficking, providing disaster recovery services, and building resilient inclusive communities. He has been appointed by 2 mayors to serve as Chair for the Mayors Advisory Council on Immigrant and Refugee Affairs. Dan is a graduate of the International Studies program at the University of St. Thomas, where he currently serves as an Advisory Board member for the Center for International Studies. He is a lifetime member of the Houston Committee on Foreign Relations. Mr. Stoecker's UNA-Houston Board service includes elected terms from 2007-2011 and since 2016. He has held various officer roles including currently serving as President.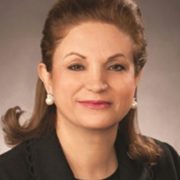 Parvin is the Chief Academic and Student Affairs Officer for GEMED, Graduate Medical Education Development and former associate vice chancellor for HCC with over 30 years' experience in education and serving non-profit organizations. Parvin is a visionary leader with a keen understanding of multiculturalism and diversity; as a result, she has exemplified innovative problem solving, using her strong leadership skills to established different initiative for multiple organization. She is a true believer in the power of education and emphasizes the importance of education in providing the skills and knowledge community should acquire for a successful performance in life.
As a community leader she has strived to exemplify the highest level of professionalism, compassion, and community service involvement focusing her efforts specifically on the rise of education in the community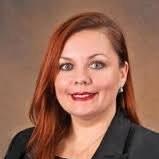 Second Vice President – Dr. Noël Bezette-Flores holds a Ph.D. in Education Psychology and Differences, serves as Associate Dean of Student Success and Engagement at Houston Community college, and is CEO of Innovate at Work, a consulting firm for community based development, strategical reorganization, curriculum development, assessment and leadership development. For over 15 years she has actively promoted civic engagement, including as Executive Director for the Center for Public Service and Family Strengths at UHD's College of Public Service, and Co-Founder of "Be the Peace, Be the Hope" program and initiative. Dr. Bezette-Flores currently serves as Board President for Houston Galveston Institute and Houston Media Source. Dr. Bezette-Flores currently serves as UNA Houston VP.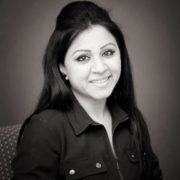 Secretary – Dr. Rima Adil, is Dean of Student Success and Academic Development at Houston Community College, Northwest (HCC). Rima stays involved in numerous professional organizations including, Association of Women in Academia (AWA), Federation of Houston Professional Women (FHPW), National Council of Student Development (NCSD), and West Houston P-16 Council. She has received several awards including Chancellor Eagle Award-HCC, Women of Excellence Award-FHPW, and Terry O'Banion Award-NCSD. Dr. Adil joined the UNA Houston Board in 2019 and currently serves as Communications Committee Chair.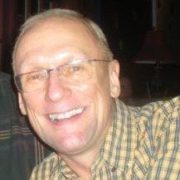 Treasurer – Rex Gillit currently serves as Senior IT Business Analyst at the University of Houston. For17 years he has been the owner and Data Services Director for GO! Systems LLC, a database, web development, custom programming and application support business. Rex has served as a member of the Board of Directors for the Peruvian Educational Project, Inc. and International Voices Houston. He holds a BA in Spanish (magna cum laude) from Abilene Christian University and Master of International Business from the University of St. Thomas. Mr. Gillit has served in many leadership roles as a UNA Houston Board Member. Mr. Gillit currently serves as UNA Houston Treasurer.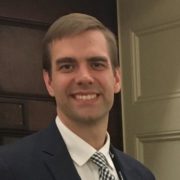 John Sigren is a teacher at Sharpstown International School in Houston ISD, where he has helped lead one of the largest Model UN programs in Houston. SIS is also the only high school in Houston to host a Model UN conference, called SISMUN. John is also a group leader for Houston's chapter of Citizens' Climate Lobby, an organization dedicated to finding a bipartisan national climate solution.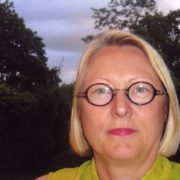 Darlene Prescott, a native Texan, retired from the United Nations in New York at the end of 2005–as a Legal Officer. While employed by the U.N. for 28 years, she also served on two peacekeeping assignments: UNIFIL (Lebanon) and UNTAET (East Timor). She continues to support U.N. principles and programs, focusing on global gender equality. In addition to carrying out Houston Chapter board member duties, she performs pro bono work and writes (legal journal articles, books, short stories, magazine & newspaper articles).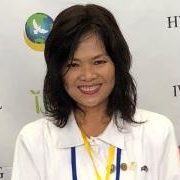 Vice President Cao Đài Temple Houston Texas, 1st Vice President of Lay Ministry Cao Đài Dignitaries – Cao Đài International, Senior Computer Software Architect/Engineer @ McDermott Int. I strongly believe that to build a better world, we need to build a stronger UN; it is a critical deed we need to fulfill. Let's support UN to build the Culture of Peace, to end poverty, to save innocent lives, to empower women, to speak for those who cannot speak, and very much more.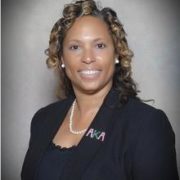 Bonita Green Gambrell is Chairman of The Ethel Hedgeman Lyle Foundation of Texas, https://www.ehlfoundationoftexas.org. Prior to becoming Chairman of the Foundation, Bonita served as President of the Omicron Tau Omega Chapter, Spring, TX, of Alpha Kappa Alpha Sorority, Incorporated® for 4 years. In 2015, she was named Member At Large for the Alzheimer's Association Houston & Southeast Texas Chapter Board of Directors and was named as one of the Houston Business Journal's People on the Move. In 2019, Bonita joined the Board of Directors for the UNA-USA Houston Chapter and was appointed to the United Nations Foundation, Partnerships & Collaborations Committee. Bonita is currently employed by Plains All American Pipeline as Manager of Scheduling Support. Formerly she was Manager of the Pipeline Accounting Department. Bonita holds a bachelors degree from the University of Houston – Main Campus and an MBA from Texas Woman's University.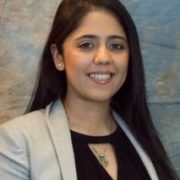 Sahabia Ahmed is a Strategic Portfolio Planning Specialist with Entergy. She was born in Tanzania and has lived in US for almost 9 years. Ms. Ahmed holds a bachelor's degree in Economics, International Business and Mathematics with Statistics. She is a passionate film maker, writer and a change maker.
While studying at Sam Houston State University (SHSU), Ms. Ahmed was selected as the first Texas State University System Regents' Scholar. She was an active member in SHSU served as President of the International Student Organization, Nepalese Student Association and lead various other projects.
She is passionate about change and believes to inspire it must start with oneself.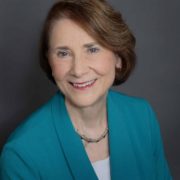 Pam Perraud
Pam is an international human resources professional and cross-cultural training specialist.
She has served as an official NGO representative at the UN in New York and Geneva since 1998.
She is also a founding member and policy chair of the US Women's Caucus at the UN.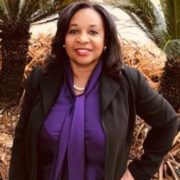 Carme Williams – PVAMU Vice President of Development
Carme Williams is the Vice President of Development at Prairie View A&M University, a member of the Texas A&M University System. She has served in this position since February 2018. She has helped to increased the university's philanthropic support by more than 50% over the past two years.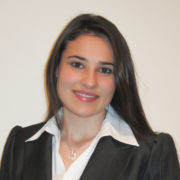 Olivera Jankovska
A recipient of the 2017 United States of America President's Volunteer Service Award and one of the 'Top 30 Influential Women of Houston', Olivera Jankovska is a champion of children's rights and professionally represents UNICEF USA as a global citizen. She is an organizer leading change through engagements in the Houston community. Besides serving the United Nations Association Houston Chapter, she is also a board member of the Rotary Club of Houston International and Sister Cities of Houston. She is a volunteer leader of many other international organizations, including the International Voices of Houston and United Macedonian Diaspora. Finally, she is an active member of Returned Peace Corps Volunteers in Houston, the French American Chamber of Commerce and Dining for Women. A published economist and a service leader at her core, Jankovska not only brings ten years of international development work experience, but she also has a strong business acumen she acquired while serving the energy consulting industry and doing academic research as a nonresident fellow at Rice University's Baker Institute for Public Policy. Jankovska is proficient in seven languages and an avid traveler. She has a Master of Science degree in applied economics and multiple professional development certificates.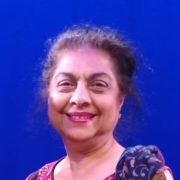 Dr. Roopa Gir.
Roopa Gir is the Chairman of iEducate, a social venture in Houston, Texas that works with school districts to engage college students as co-teachers/ mentors in underserved elementary schools. Since 2011, she has been an advisor to AICAPD, an innovative mobile school in India that provides education to children of migrant workers. Dr. Roopa Gir is also the founder and managing partner of a Houston based start-up ARG Global Technologies. She has worked for over 30 years at Schlumberger in various technical and management positions, including the Director for Technology Watch. She was the first female Scientific Advisor at Schlumberger.
Roopa was awarded the "Performed by Schlumberger award" in 2001 and in 2003 for "Real Time Reservoir Management in the Gulf of Mexico" The Schlumberger chairman Andrew Gould quoted her example as one of the successful women in science and technology at his keynote speech on "Women in Industrial Research—Speeding Up Changes in Europe" in 2003.
Roopa was an invited speaker at the United Nations in New York in 2008 for "UN Focal Point for Women". Roopa has been actively involved in several community organizations including PANIIT USA and IIT Alumni of Greater Houston (IITAGH), serving as the president for 3 years. In addition, she is a charter member of TiE Houston and has led the TiE Energy SIG, a new initiative to strengthen entrepreneurship in the energy sector. She currently serves on the boards of UNA, IAPACGH, Samskriti (Society of Indian Performing Arts in Houston), and AICAPD (All India Citizens&' Alliance for Progress & Development). She has been featured in the "Comcast Newsmakers" and the "Comcast
Business Makers" shows.
Roopa is a Gold Medalist from IIT Roorkee with an M.Tech in Applied Geophysics, and a Ph.D. (Doctorat d'Etat) in Seismology from University Louis Pasteur, France. She is a Distinguished Alumnus of IIT Roorkee in two categories of "Technology" and "Service". Through her various initiatives, Roopa hopes to promote opportunities and representation of women and minorities in STEM careers.