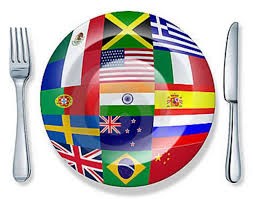 United Nation Association-Houston
Invite you to attend our 
next
Cultural Dinner Series event
Featuring
The Republic of The Philippines
Tue, April 16, 2019
6:30 PM – 8:30 PM  
Featured Guest Speaker:
Consul General Jerril G. Santos

Culinary Gathering Place:
Gerry's Grill (Filipino cuisine)
6833 W. Sam Houston Pkwy S. Houston, Tx 77072
(South of Bellaire Blvd.; Parking across from Hilton Garden Inn)

Casual. No fee, each guest pays for their own meal and beverages.
Room seating for only 50 guests. 
About the UNA Houston Cultural Dinner Series: A casual and lively 'dine around the world' programming series that brings members and friends together to celebrate Houston's cultural diversity while sharing a meal and conversation. A guest representing the featured culinary culture, usually from Houston's distinguished Consular Corps, will kick off the dinner conversation focusing on the Global Goals and international issues from a particular nation's point of view.