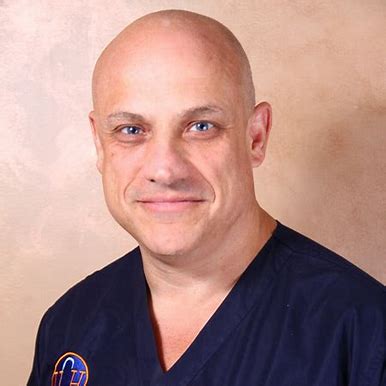 Dr. Joseph Varon
Chairman of the Board of United Memorial Medical Center and United General Hospital
Dr. Joseph Varon is the Chairman of the Board of United Memorial Medical Center and United General Hospital. He is Chief of Staff and Chief of Critical Care at United Memorial Medical Center and United General Hospital in Houston. In addition, he is the Chief of Staff at UMMC North and UMMC Sugarland Hospitals. Dr. Varon is the Former Chief of Critical Care Services and Past Chief of Staff at University General Hospital. He is a Professor of Medicine, Surgery and Professor of Emergency Medicine at several universities in Mexico, the Middle East and Europe. After completing medical training at the UNAM Medical School in Mexico City, Mexico, Dr. Varon served as internship in internal medicine at Providence Hospital/George Washington University, Washington, D.C. A subsequent residency in internal medicine was completed at Stanford University School of Medicine in Stanford, California. Dr. Varon also served fellowships in critical care medicine and pulmonary diseases at Baylor College of Medicine in Houston. An avid researcher, Dr, Varon has contributed more than 830 peer-reviewed journal articles, 10 full textbooks, and 15 dozen book chapters to the medical literature. He is also a reviewer for multiple journals and currently serves as Editor-in-Chief for Critical Care and Shock and Current Respiratory Medicine Reviews. Dr. Varon has won many prestigious awards and is considered among one of the top physicians in the United States. Dr. Varon is also known for his groundbreaking contributions to Critical Care Medicine in the fields of cardiopulmonary resuscitation and therapeutic hypothermia. He has developed and studied technology for selective brain cooling. He is also a well-known expert in the area of hypertensive crises management. With Dr. Carlos Ayus, he co-described the hyponatremia associated to extreme exercise syndrome also known as the "Varon-Ayus syndrome" and with Mr. James Boston co-described thehealthcare provider anxiety syndrome also known as the"Boston-Varon syndrome". Dr. Varon has lectured in over 58 different countries around the globe. Along with Professor Luc Montagnier (Nobel Prize Winner for Medicine in 2008), Dr. Varon created the Medical Prevention and Research Institute in Houston, Texas, where they conduct work on basic sciences projects. Dr. Varon has appeared in National and International television and radio shows with his techniques and care of patients. Dr. Varon is well known for his academic and clinical work in the management of acute hypertension and has published extensively on this subject. In addition, Dr. Varon has worked on studies related to ethical issues in acute care medicine and has several peer-reviewed publications on this controversial subject. In the past 11 months Dr. Varonhas become a world leader for his work on COVID19 and his co-development of the MATH+ protocol to care for these patients. For this he has won multiple awards, including a proclamation by the Mayor of the City of Houston of the "Dr. Joseph Varon Day". Recently Dr. Varon has won the Houston Humanitarian Award for his work during the pandemic.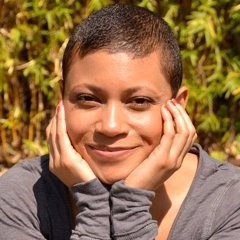 Marjorie A Joseph
Our guest Speaker
MARJORIE A. JOSEPH is an organizer with over a decade of executive management, leadership, operations, program growth and development, marketing, accounting, and creative curriculum development experience. A team and solutions-oriented leader she is adept at aligning mission and vision with opportunity and strategy, as well as demonstrated effectiveness at fostering understanding, empowerment, and belonging amongst diverse staffs, and collaboration between organizations, institutions, and community leaders. A native New Yorker, via Los Angeles to Houston, Marjorie is proud to currently serve as the Executive Director of Houston Coalition Against Hate.
Prior to her role with the Coalition, Marjorie served as Associate Director of Street Poets Inc., an LA non-profit poetry-based peace-making organization dedicated to the creative process as a force for individual and community transformation. There she spent nine years doing the work of gang intervention and violence prevention through the use of music, poetry, and the mentoring of LA's youth/young adults.
Marjorie is a graduate of the Pennsylvania State University with a BA in Political Science and minors in Dance and African/African American Studies. She was also part of the Leadership In Action inaugural cohort at Rice University's Glasscock School of Continuing Studies Center for Philanthropy & Nonprofit Leadership. An accomplished writer and performer, her poems have been published in several anthologies, and she has appeared on stage (off-Broadway/internationally) and in film. A creative at heart, she is currently writing/producing a documentary called Private Collection about one of the few remaining collections of Haitian Art since the 2010 earthquake owned by art collectors/curators Leon and Evelyne Chalom.
A leader, visionary, and advocate, she has always been a proponent of art in the space of acknowledgement and activism; and, is the originator of the #justiceoverequity framework in order to facilitate societal and cultural shifts and transformation. Marjorie is excited to be in Houston heralding the work of the Coalition, and feels privileged to be living in the most diverse city in the county.
Sponsorships
UN Day Dinner – Member
M-Gift – UN Day
Total for M-Gift – UN Day
Total for UN Day Dinner – Member
UN Day Peacekeeper – PK Gift
Total for PK Gift
Total for UN Day Peacekeeper
UN Day Program Officer
PO Gift
The Alliance for Multicultural Community Services