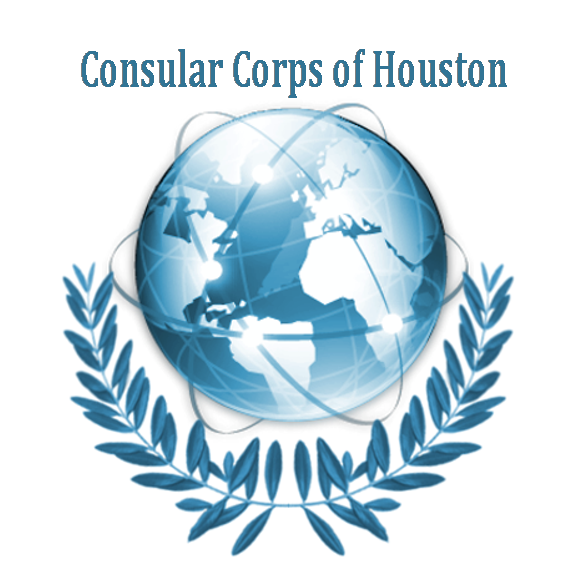 Special Recognition – Consular Corps of Houston
Houston has the third-largest consular corps in the nation after New York and Los Angeles. There are 94 consulates in Houston. Consular officials develop economic, commercial, scientific, and cultural relations between the countries they represent and the area in which they serve. An important function of a consulate is to help to increase commerce – trade, technology transfer, and investments – both ways.
Consular officials are a source of information on the economy, society, culture, and tourism of the countries they represent. Consular officials also safeguard the interests of the sending country and its citizens traveling or a resident in their consular district. In Houston, the Consul Corps members have assisted with refugee relocation, travel and citizenship documents, medical emergencies, humanitarian assistance by American organizations to other countries ( such as during natural disasters), promoting cultural understanding, assisting with vital documents of residing nationals in the Houston area, and assisting with governmental relations between nations.
Through the work of the Consular Corps, Houston has been one of the key cities in the USA to support trade missions, humanitarian assistance missions, and international economic development programs. The large and dedicated Consular Corps of Houston is among the communities that make Houston a great global city.