The International Cultural Dialogues for PEACE Series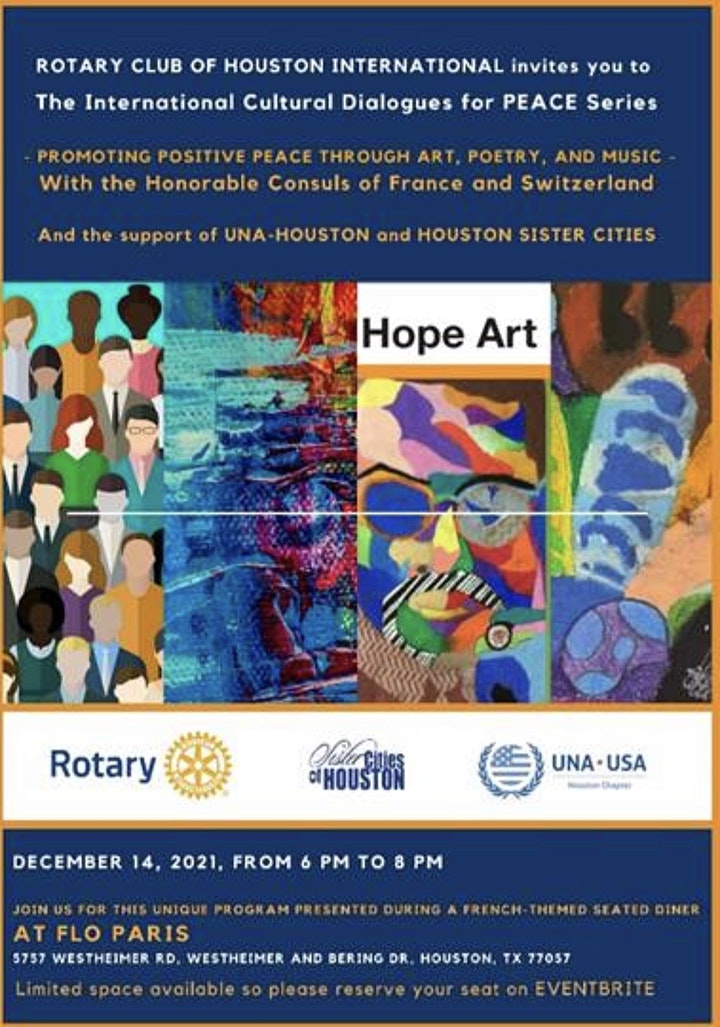 On December 14, 2021, we invite you to join us at FLO Paris for:
The International Cultural Dialogues for PEACE Series, organized by the Rotary Club of Houston International in partnership with the United Nations Association – Houston Chapter and Houston Sister Cities.
This French-themed seated dinner will feature the honorable Consuls of France and Switzerland who will discuss with the audience how to promote positive Peace through arts and humanities.
For centuries, we have looked at Peace as the absence of violence without fully considering that other drivers are in play.
Positive Peace turns this definition on its head and lets us reframe the question. Instead of examining the causes of war, we can explore the attitudes, institutions, and structures that build a more peaceful society and work to create those conditions in vulnerable areas before conflicts occur. On December 14, we will discuss how Arts, Poetry, Music, and Humanities can play a vital role in promoting and creating the foundations for positive Peace.
Limited space available so please reserve your seat ASAP.
Experience this critical conversation. Let us Be the Peace we wish to see in the world!