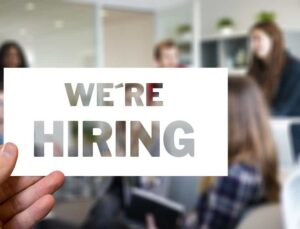 United Nations Association-Houston
Chapter Coordinator Job Description
Position Title: Chapter Coordinator
Reports to: UNA-Houston President (and works with Committee and Event Leads)
FLSA Status: Part Time; average 20 hours per week, some less and some more per week based on program schedule.
Hours: Flexible Monday through Friday, occasional evenings or Saturdays when meetings and events.
Compensation: $20 per hour. Mileage reimbursement.
Background:
The United Nations Association-USA, Houston Chapter ("UNA-Houston") is a nonprofit, nonpartisan, community-based membership organization dedicated to educating, inspiring, and mobilizing Houston area residents to support the principles and vital work of the United Nations and its agencies. UNA-Houston encourages U.S. leadership to work constructively through the United Nations and encourages everyone to achieve the goals of the United Nations Charter. To educate residents about the work of the United Nations, UNA-Houston raises funds locally to support its education and advocacy activities related to the United Nations. Moreover, the Chapter recruits, retains, and engages members to build a strong constituency of UN supporters.
UNA-Houston is affiliated with United Nations Association of the USA ("UNA-USA"), a subsidiary of the Better World Fund and an affiliate of the United Nations Foundation.
Position Description:
The idea candidate for this new part time Chapter Coordinator position will have a passion for the UNA-Houston mission and the organizational skills and experience needed for supporting Chapter programs, membership engagement, communications and general administrative needs. Chapter Coordinator will work directly with UNA-Houston Officers and Board of Directors Committee leads, supporting and participating in key committee and board meetings, as well as occasionally on site for programs. Coordinator can work remotely or out of UNA-Houston office.
Core Objectives and Key Responsibilities
* Administratively support key chapter functions and work of Committees: Programs, Membership, Finance, Communications, Executive
* Administratively support key annual programs include International Women's Day, World Refugee Day, UN Day, Global Classrooms/ Model UN, Dialog with Diplomats and Cultural Dinner speaker series.
* Review email, phone and mail communications for appropriate follow up with members, partners, UNA- USA.
Eligibility/Qualifications
* Experience must include at least one-year administratively supporting multiple office functions and programs
* Experience working independently, with project teams, and with diverse volunteers
* Access to reliable transportation
* Strong communication skills, both oral and written
* Ability to work a flexible schedule that includes evening and occasional weekend commitments
* Expertise in Microsoft Office (Outlook- 2010 preferred, Word, Excel, and PowerPoint) and Google Suite
* Social media and website experience a plus
* Undergraduate degree preferred; or related work experience if enrolled in school
To apply:
* For consideration, candidate applications must include:
– An updated résumé, 2 references, and a 250-500-word statement addressing the following 2
questions:
1. Why do you want to be part of UNA Houston?
2.  What professional and personal experiences and skills prepare you for this position?
* Send via email to: admin@unahouston.org
* Only those applicants selected for an interview will be contacted.