Membership
Your Connection to the United Nations
The United Nations Association of the USA (UNA-USA) wants all Americans to understand the vital work of the United Nations. Membership to UNA-USA is your connection to the UN. As a member, you receive exclusive web content, invitations to events at the United Nations, and the U.S. Department of State, and special programming through local Chapters. UNA-USA members and their Chapters work with their local communities and elected officials to inform, inspire, and mobilize Americans to support the principles and vital work of the UN.  Member categories include adults,  middle and high school students, college students, and young professionals.
UNA-Houston members have the opportunity to serve on committees as well as attend various programs and participate in many projects that address global issues via local action in the Houston area. Motto: Think globally. Act locally.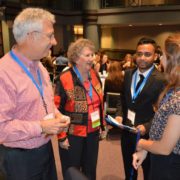 UNA-Houston Members can link with other UNA-USA members throughout the nation according to  their profession, interest group, and age group via the Affinity Groups. These groups hold webinairs periodically to share experiences and concerns in relationship to the issues facing the United Nations.
Affinity Networks
• UNA Women
• UNA Young Professionals
• GenUN (Students)
• Council of Organizations
• UNA Veterans
UN Former Employees
Visit: www.unausa.org to join.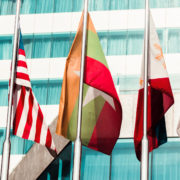 The UNA-USA has partnerships with international and national organizations and NGOs. If you belong to any of the groups that make up UNA's Council of Organizations, you're already a part of the UNA-USA community!
Academia Mexicana de Derecho Internacional
AFL-CIO
Altrusa International, Inc
Alpha Kappa Alpha Sorority
American Association of University Women*
American Bar Association*
American Council on Education*
American Farm Bureau Federation*
American Federation of Teachers
American Humanist Association
American Jewish Committee*
American Legion*
American Public Health Association
Americans for UNESCO
Association for Childhood Education International (ACEI)
B'nai B'rith
Carnegie Council for Ethics in International Affairs*
Carnegie Endowment for International Peace*
Center for War and Peace Studies
Council on Foreign Relations*
Disabled American Veterans*
Farmers Union*
Foreign Policy Association*
Full listing is available  www.unausa.org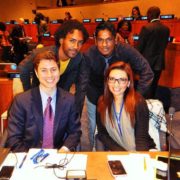 UNA-Houston members receive the following amenities and opportunities:
National meetings at the U.S. Congress

National meetings at U.S. Department of State

National meetings at the United Nations Foundation

Seminars and webinairs

Membership Socials

Meetings with Consular Corps members

Participation in Humanitarian projects throughout the world

Participation in local school and college programs

Special invitations to concerts and special programs throughout the city

Participation in the Houston Citizenship Month activities

GenUN participation in Global Classrooms/Model UN
Young Professionals (YP)  participation in socials and special events
JOIN UNA-HOUSTON at www.unausa.org   
Designate "Houston" as chapter