WE GRATEFULLY ACKNOWLEDGE OUR GENEROUS CORPORATE SPONSORS AND CONTRIBUTORS

Dr. Noel Bezette-Flores • Daniel Stoecker
Kari Gray-Smith • Bonita Green Gambrell
David Goodwin • Rex Gillit & David Opheim
Pamela Perraud • John Sigren • Dr. Teta Banks
Sara Timms • Darlene Prescott
Dr. Roopa Gir • Rima Adil
Dr. Roopa Gir
Chair, UN DAY 2020 Celebration
UN DAY 2020 PLANNING COMMITTEE
Daniel Stoecker • Dr. Parvin Bagherpour • Dr. Rima Adil
Olivera Jankovska • Teta Banks • Kari Gray-Smith
Sahabia Ahmed • Darlene Prescott • John Sigren • Rex Gillit
Bonita Green Gambrell • Pamela Perraud • Sara Timms
Mohammed Almani • Toluwanimi Babarinde
Vincent Powell
Houston Grand Opera
International Voices Houston
Infused Performing Arts
Elrod Elementary School
Keynote Speaker: Dr. Soumya Swaminathan
Chief Scientist, World Health Organization
Dr. Deepak Chopra, Honored Special Guest
Founder, Chopra Center for Well Being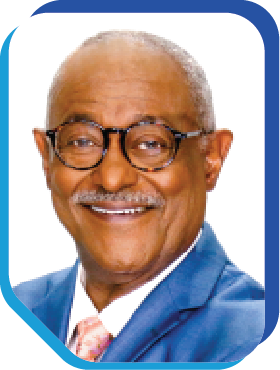 Jose Grinan, FOX 26 Senior Morning News Anchor
Special Thanks for the production, the use of their facilities and
their in-kind contribution and tireless support for this virtual event.
Daniel Stoecker
President
Dr. Parvin Bagherpour
1st Vice President
Dr. Noel Bezette-Flores
2nd Vice President
Dr. Rima Adil
Secretary
Rex Gillit
Treasurer
Sahabia Ahmed
Dr. Roopa Gir
Kari Gray-Smith
Bonita Green Gambrell
David Godwin
Olivera Jankovska
Pam Perraud
Darlene Prescott
John Sigren
Sara Timms
Tuy Nguyen
Carme Williams
Dr. Teta Banks
Ex officio
The UN Day 2020 sponsorship will support Global Classrooms, a program implemented in partnership with middle and high schools throughout the Houston area where students explore current world issues and cultivate literacy, life skills, and attitudes necessary for active citizenship. This program culminates with a spring Model UN Conference where students can apply the knowledge, presentation, and debate skills learned throughout the school year.
BECOME A MEMBER OF
UNA-HOUSTON